Modular Audio Automation Saves Media Companies Time and Money
AudioTools Server now offers new audio automation modules to solve clients' specific audio workflow bottlenecks.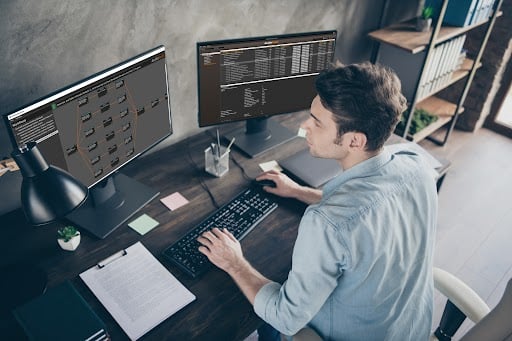 As a media company, when you find a secret weapon, you don't necessarily want your competitors to know about it. That's why AudioTools Server is one of the best-kept secrets in the industry. Media companies have complicated workflows and many points of distribution that all have different requirements, not the least of which are slight variations to the audio part of the content. AudioTools Server brings decades of audio know-how right into your current workflow using highly specialized and purpose-built integration to solve every audio problem before they get out of control. Media companies love AudioTools Server because it puts quality first and saves them countless hours of labor by automating sophisticated audio tasks for file-based content in cable, satellite, OTT, terrestrial and IPTV, radio, and post-production facilities. Some of the biggest media conglomerates in the world use AudioTools Server for audio automation.
Read More
Topics: audio, AudioTools Server, DAW, Audio Tools
Minnetonka AudioTools Server Adds MPEG-H Audio Authoring Workflow
Telos Alliance's Minnetonka AudioTools Server recently adopted Fraunhofer IIS's MPEG-H Audio authoring workflow. The toolset is suitable for a wide variety of audio processing fields and brings countless benefits to terrestrial, IPTV, and satellite broadcast as well as pre- and post-production.
Read More
Topics: Automation, AudioTools Server, MPEG-H
Subscribe

If you love broadcast audio, you'll love Telos Alliance's newsletter. Get it delivered to your inbox by subscribing below!