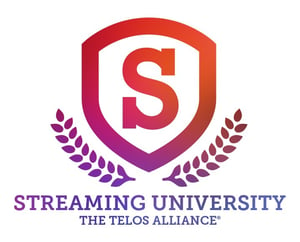 These days, streaming audio is everywhere, and the importance of streaming continues to grow for broadcasters across the globe. Anymore, simply having an audio stream isn't enough - though it's a start if you're not already streaming now. If you aren't, you don't want to miss out on this opportunity to maximize listenership - and revenues! Broadcast streaming audio has become such an important facet of many radio stations' offerings that it's making up a larger portion of broadcast revenues every year.
Because this essential technology continues to proliferate, there's a lot to know - even for those who have been streaming for several years. That's why, earlier this year, the Telos Alliance developed Streaming University, a series of classes and an accompanying YouTube video series providing everything you need to know about streaming audio.
Read More
Topics: Streaming Audio, adaptive streaming, audio, streaming, broadcast streaming, streaming for radio
Subscribe

If you love broadcast audio, you'll love Telos Alliance's newsletter. Get it delivered to your inbox by subscribing below!