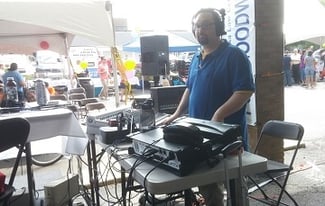 Sadly, not long after this interview was completed, the engineer featured in this story, Joe Huk, passed away suddenly. Joe was a talented engineer and will be greatly missed. We extend our condolences to his friends and family.
* * *
It's been a yearly tradition at WMUZ since the late '80s. During the first week in June, Crawford Broadcasting's Detroit operation partners with Goodwin & Scieszka for the annual Law Day remote, where the client provides free legal advice and gives away safety helmets and bicycles to children in the community. It's an event that requires a lot of planning and preparation from chief engineer Joe Huk, along with a dedicated team at the station. It also involves the Telos Z/IP ONE broadcast IP codec.
Read More
Topics: Remote Broadcasts, Telos Systems, Telos Z/IP ONE, broadcast codec
Subscribe

If you love broadcast audio, you'll love Telos Alliance's newsletter. Get it delivered to your inbox by subscribing below!