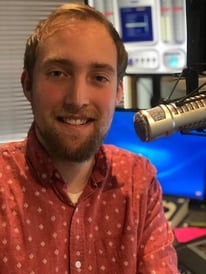 Jordan Bitz is Chief Engineer for Barefoot Media Ministries, a small Christian radio group headquartered in Boise, Idaho and operating 89.5 KTSY, the heritage Christian radio station in the Boise market, as well as Project 88.7, a Christian Hip Hop station, 88.1 The Bridge in Twin Falls, and a handful of other stations and translators across Idaho and Oregon. In short, Jordan is a busy engineer managing multiple sites over hundreds of square miles.
Before joining Barefoot 15 months ago, Jordan's previous experience was as engineer and programmer at stations in North Dakota, where he hadn't worked much with Audio over IP. While the adjustment to AoIP took some time, once he got the hang of things he's been amazed by the simplicity and flexibility.
Read More
Topics: Livewire, Telos Z/IP ONE, aoip
Subscribe

If you love broadcast audio, you'll love Telos Alliance's newsletter. Get it delivered to your inbox by subscribing below!