Recent Posts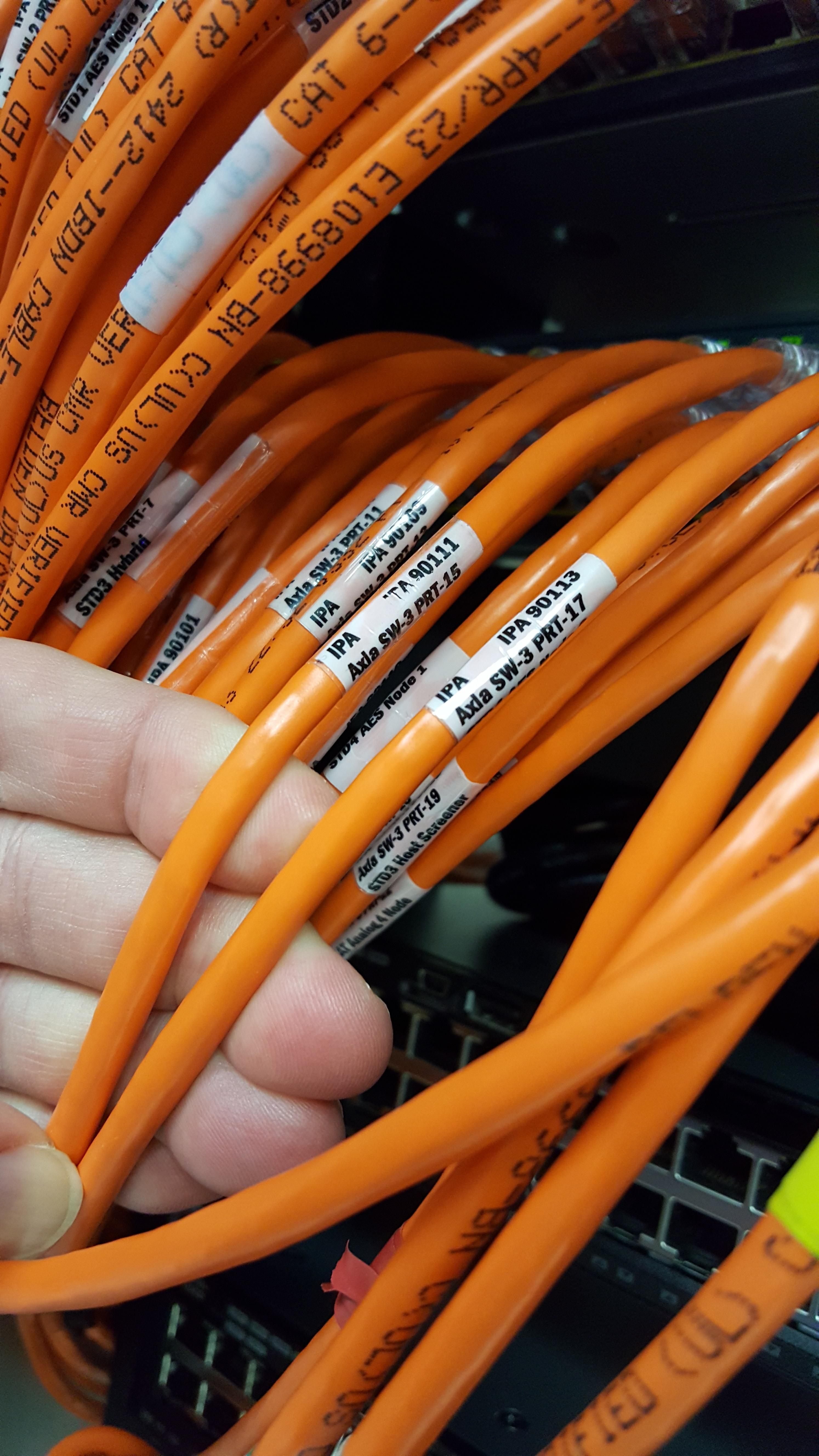 As I travel throughout the US, I've seen a number of great Axia Livewire+ AES67 AoIP installations, and enjoy sharing some of these concepts with readers.
IP Audio Networking and clearing out analog wiring has been a key theme of late. Clearing unneeded cabling is an essential concern when converting to Livewire+ AES67, and it's crucial to label your Axia Livewire+ AES67 CAT5/6 cabling. Over time, networks grow, and labeling your Ethernet cables ensures the wiring won't get out of hand.
Read More
Topics: IP Audio Network Routing & Control, Broadcast Engineering
Subscribe to Direct Current
Learn from the experience of your peers, stay up to date on the latest audio broadcast tech, get updates on Telos Alliance products and more! Delivered weekly via email.
SUBSCRIBE TO EMAIL UPDATES!