Recent Posts
It may come as no surprise that Telos Systems Product Manager Joe Talbot likes telephones. It kinda helps in his role with the Telos Alliance. But let's be clear... Joe Talbot really likes telephones! So much that he's created his own personal "Phone Museum" at his home. Joe gives us a little insight into his phone fascination and how they connect him to the broadcast industry. Get the story and check out the slideshow we've created of (some of) Joe's phones!
Read More
Topics: Broadcast Telephone Systems, Telos Systems, Telephones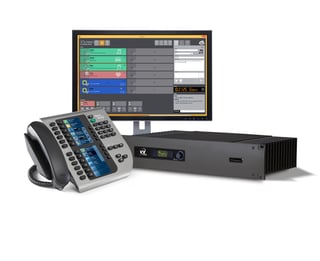 Today Telos Systems launches the Telos VX™ Prime, a broadcast IP telephone system ideal for smaller facilities with two to four studios. Telos VX Broadcast phone systems are well-known for providing incredible operational power, flexible, adaptable workflows, and superior audio quality on an IP backbone. Now, the VX Prime system builds upon that legacy, offering the same caliber of audio quality and performance to smaller facilities.
Read More
Topics: VoIP, voip phone system, Telos VX, Telos VX Prime
Subscribe

If you love broadcast audio, you'll love Telos Alliance's newsletter. Get it delivered to your inbox by subscribing below!