Recent Posts
You might think we would be saving our new product announcements for NAB. However, leaking information on the Predictive Audio Processor on April 1 seems to be the right decision.
All that exists right now is the manual, a document so exciting, we are hoping you may not notice that the product will never be released.
As with all of the great 25-Seven manuals, the PAP manual is written by Clio & Emmy Award winning sound designer Jay Rose.
Read More
Topics: Parody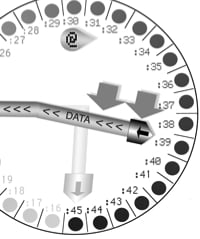 The first audio delays were tube based.
But did you know that those tubes were garden hoses with a speaker at one end and a microphone at the other? The hose's length was calculated at one foot per 1ms of desired delay. As you can imagine, it did not sound good at all.
Today, radio broadcasters can take advantage of sophisticated digital technologies for audio delay, as well as for shrinking and stretching program material.
In this post, we'll take a look at some of the historical highlights and where persistence and innovation have gotten us today.
Read More
Topics: Audio Time Management, 25-Seven
Subscribe

If you love broadcast audio, you'll love Direct Current! Get it delivered to your inbox weekly!