Recent Posts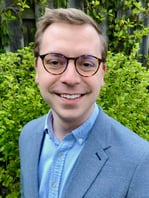 Broadcasters are pushing their remote control capabilities to new heights as the COVID-19 pandemic continues to disrupt normal operations. While at first, the effects were as small as the reduction of staff and closing of individual studios for cleaning, currently, entire studio facilities are shutting down with all staff told to work remotely whenever possible.
Those who have made the partial or full transition to a modern Audio over IP studio infrastructure are particularly well-positioned to handle the rapid onset of the virus-related staffing restrictions. Many engineers have found that the remote control features they already use for troubleshooting are highly extensible and can be slightly modified for use by production staff.
Read More
Topics: Remote Broadcasts, Automation, Telos VX, axia, Axia Pathfinder Core PRO, remote broadcasting
Subscribe

If you love broadcast audio, you'll love Telos Alliance's newsletter. Get it delivered to your inbox by subscribing below!