Recent Posts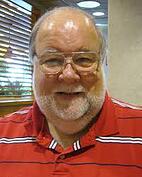 When using a 'panic dial' mode in the Telos Zephyr XStream, most noticeably with the 10baseT version, occasionally - if the 'panic dial' mode is asserted and quickly dropped - even though the first line is dropped, the XStream will keep trying to connect the second ISDN line, and that line will stay connected until someone or something intervenes. It's only happened a few times, but it can result in some expensive ISDN bills if it does.
Take no chances! Look over this HOT TIP from the Zephyr XStream user manual and implement the recommended 'safety net' suggestions.
Read More
Topics: Telos Zephyr XStream
Your STL is your lifeline. Everything you are travels over that STL. Ideally, the STL should be a "nailed up" connection, whether via microwave, or leased lines. It should be always there, always on.
But, because of the rising costs of leased lines and other "nailed up" lines such as a T-1, or switched lines such as ISDN BRI, some stations are looking for an alternate path for their STL. If the station is willing to accept the slight risk of audio (and sometimes control) interruption in STL usage, a connection from ISP to Internet, and back to ISP can be considered.
Read More
Topics: Telos Z/IP ONE
Subscribe

If you love broadcast audio, you'll love Direct Current! Get it delivered to your inbox weekly!